Russ Berry LANDSCAPES  – 0413 879 692


Brisbane Landscaping
Professional landscaping services for the Brisbane area.
When it comes to landscaping a property every client wants to feel that they have made all the right choices, and the right choice starts with an experience landscaper.
At Russ Berry Landscapes we provide a complete service from start to finish whether the job is big or small, from the initial obligation free quotation to the jobs completion in a manner that aims for total satisfaction.
Our service includes continuous support and progress updates throughout the entire project, keeping you informed and making the process pain free and enjoyable.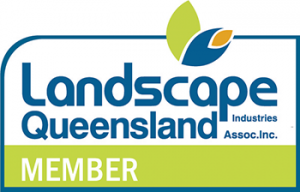 Ensuring quality work; We provide a structural warranty for all construction completed by our experienced team
Russ Berry Landscapes thrives on exceeding every client's expectations and leaving an undeniable sense of satisfaction!
Working the Brisbane area, Russ Berry Landscapes specializes in the Northern Suburbs, Inner West/East and CBD.
For more information or to arrange a quote, please call Russ on 0413 879 692, or click here to email.
"Creating beautiful and functional landscapes in Brisbane."